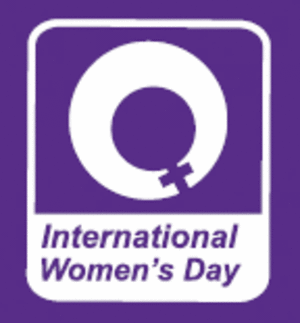 This a serious topic. A topic that until 4 weeks ago I didn't find so serious. Living in Canada, I know that I have a lot. I am so blessed and I am turning into a very stubborn independent women.
While our FEDS was running for different student council positions there were several attacks against women running for this position. Certain people, person, group ( we still do not know) posted flyers on top of the girls flyers. These flyers had a picture of Marie Curie and a mushroom cloud on the poster. Than it went to question whether women should ever take a position of leadership if a nuclear war happened. Not only did the posters not represent the truth of Marie Curie it was a huge dis to women across campus.
Our women's center and GLOW closed down for the rest of the week due to concern of saftey for their volunteers because this same group was sending emails saying these clubs shouldn't exsist.
Another poster came up with Adam and Eve, representing of how "ruined" humanity. Fake emails were also sent out to female professors reminding them that they shouldn't be teaching.
My first response when I saw the posters was not negative- but it just looked like a cry for help from some small group that wanted attention. Only after did I realize the seriousness of these actions and the fact that these people felt comfortable enough to keep posting these.
Racism happens in Canada. It happens in Waterloo. It happens at my University. This was a new shock to me but one that I am taking very seriously. Recently it was International Women's Day and let me tell you I am so proud to be a women. But when I posted this there were a few different men that commented saying that women don't deserve this day, that women are oppressed etc etc. I found these comments so personal and so hurtful. I got a small taste that afternoon what feeling less than someone based on gender felt like.
There was a meeting for people to talk about these events on campus and I was excited to attend for a few reasons. 1) I wanted to get the actual facts on what was going on 2) I wanted to hear what others felt and were going through 3) I just love discussions 4) Empowerment is a HUGE passion of mine.
I attended on Thursday March 4th and I will blog more about these experiences because I'm attending another one this coming Tuesday which I am excited about. Questions that arose included: What were people's reponses? What charges could be laid? Would something like this discourage women to run for leadership roles? What about women and oppression in other countries around the world? and lastly, thoughts on where we go from this discussion.
I must say it was very productive and there was great view points shared. Def. made me think!